Keto is a fantastic diet to be on because it's one of the few that actually work when you're on it. It doesn't even require a lot of exercises to drop those pounds, so if you're feeling lazy on a workout day, you can certainly get away with it.
What's even better about keto is that you can basically eat as much as you want, as long as you watch your carbs and omit the sugar. But this includes a wide range of yummy desserts.
I know from personal experience that a lot of recipes you come across don't taste as good as they look, however. That's why I've compiled this list of keto desserts that actually taste good!
7 Yummy Desserts
I can't even begin to pretend that I don't have a massive sweet tooth. The reason I chose keto in the first place was that I had seen there were ways to make low-carb, sugar-free desserts that I could eat without harming the diet.
I've tried many recipes in the past, both from our good friend Google and from some cookbooks that you can easily find on Amazon, and I've come across both good and bad. If you're looking for some good recipes to permanently add to your collection, this cookbook here is one of my favorites.
And if you're looking for fast and easy dessert recipes, you can't get any better than this cookbook that is loaded with 5-ingredient recipes. It may sound too good to be true, but I promise, most recipes in that book taste even better than the last.
Let's face it, when you think about desserts, you think about a ruined diet and a high carb intake. Well, thanks to artificial sweeteners and other ways around those high-carb ingredients with the likes of almond flour or cream cheese, you can make some pretty amazing things.
All of the recipes in this list are under 10g of net carbs per serving, and they will brighten your day with their great taste. So, without further ado, here are 6 of my favorite recipes so you can have some sweetness in your diet!
#1 Low Carb Cheesecake
Net Carbs: 5g
Holy moly, am I a sucker for cheesecake, and this is one of the most promising recipes I can find for one that does not disappoint in any way, shape, or form. It's super delicious and incredibly easy to make.
It's almost exactly like making a carb-filled real cheesecake, except you use almond flour and erythritol (or your chosen sweetener). All you have to do is make the crust, make the cheesecake filling, and then combine them together.
Once you're done, throw it in the refrigerator until you're ready to have that delectable dessert. With only 5g of net carbs a serving, you won't be feeling any guilt after indulging yourself in this cheesecake.
So, if you're a cheesecake lover like I am, this is the recipe to go for. It's easy to make, and you won't even be able to notice the difference.
#2 Sugar-Free Peanut Butter Cups
Net Carbs: 3g
If you're a Reese's Peanut Butter Cup fan like I am, you'll be pleasantly surprised with these peanut butter cups. They taste like the real thing, and they're perfect for stamping out your candy cravings.
It might be hard to believe, but these peanut butter cups only take 5 ingredients to make. There are a few steps to get them made, but it's worth it when you know that you're about to have delicious home-made peanut butter cups.
Each serving has only 3g of net carbs in them, and that means you can allow yourself some candy without messing up your ketosis. Have some for an after-dinner dessert or even a small snack halfway throughout the day.
You can even do what I do and make these babies in stock. That way, you have plenty for any time that you want them. Just store them in a sealed container in your fridge or freezer, and you have them for whenever you get that craving.
#3 Vanilla Cupcakes with Buttercream Frosting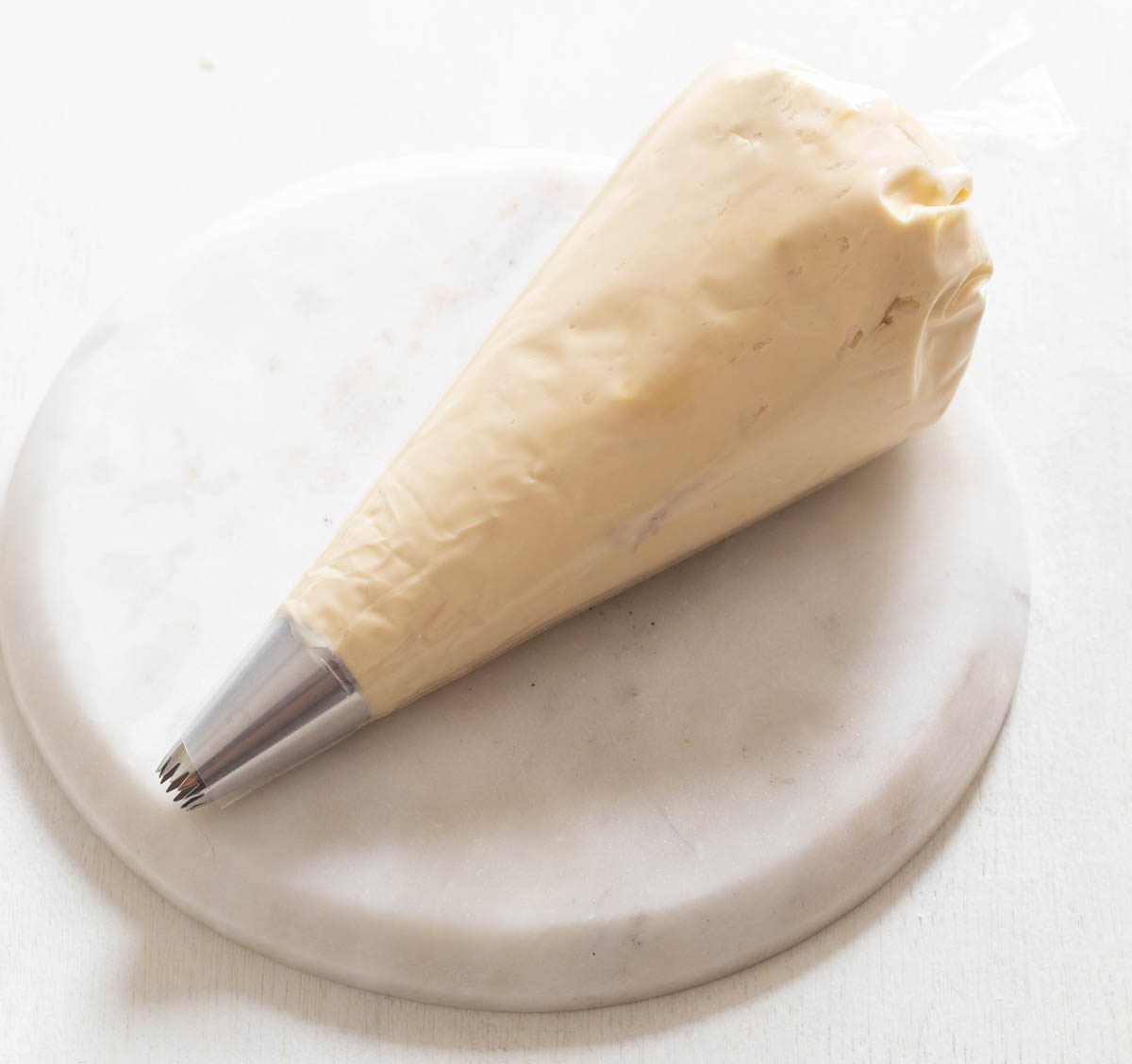 Net Carbs: 2g
Everybody loves cupcakes, and anyone who says that they don't is probably an alien from outer space. However, I've found that finding a keto-friendly recipe complete with frosting that actually tastes good is kind of hard to find.
Good news, though, I do have a recipe that tastes like a real cupcake. It's not incredibly difficult to make, and you're bound to love the way that it entices your tastebuds.
Once you've got your cupcake mix made and baking, the buttercream frosting is pretty easy to make and have ready for once those tiny cakes come out of the oven. Just let the cakes cool and then ice them up.
Voila, you've got some pretty tasty cupcakes with only 2g of net carbs in each one! Eat one while they're fresh and save the rest for dessert.
#4 Chocolate Chip Cookie Dough Fat Bombs
Net Carbs: 2g
The best desserts are the ones that are lacking high numbers in carbs and have no sugar, and these chocolate chip cookie dough fat bombs are no different. If it's cookie dough, is it really safe to eat?
Well, seeing as how this cookie dough isn't made with any eggs, the answer is yes! And not to mention that fat bombs are one of the best desserts that come with the keto diet.
Loaded with fat and low in carbs, they've always been some of the best quick snacks, but they're usually known for being made with peanut butter. These particular bombs put a unique, yet so delicious, twist on them that you're bound to love.
Don't get me wrong, I still love my peanut butter fat bombs, but these are definitely in my frequent snacks. They're another one I make in large batches, so I have plenty, and I can guarantee you will too.
#5 1 Minute Low Carb Brownie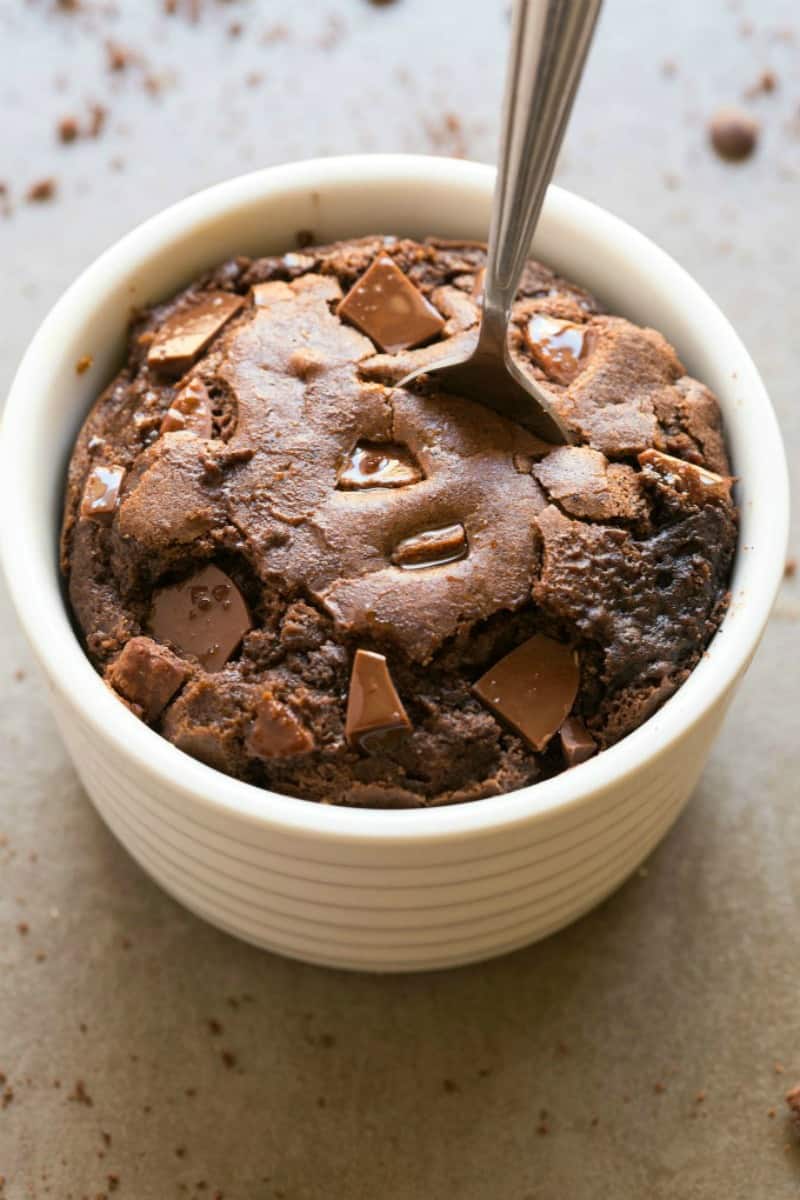 Net Carbs: 2g
Just thinking about this recipe makes my mouth water and tummy rumble. There's not a single thing that I dislike about this brownie, and I recommend it to all of my keto-following friends.
As the name suggests, this brownie is fast and insanely easy to make. Just combine your wet and dry ingredients separately before bringing them together, shove it in the microwave for a minute, and you're ready to eat!
I don't know how something that fast and easy can taste so good, but it really does. But don't just take my word for it; give it a try yourself.
I promise that you won't be disappointed, and it's one of the best keto brownies that you'll ever have.
#6 Keto Strawberry Jello Salad
Net Carbs: 4g
Okay, so I'm guilty of so far only sharing with you sweets that consist of chocolate goodness. But I'm not completely ignorant of the fact that not all dessert lovers want chocolate.
This is a delectable fruity dessert that I think is one of the best fruity jellos that I've ever had. Strawberries are my favorite fruit, and I was super psyched when I learned they could still be eaten in small doses on the keto diet.
This keto strawberry jello salad is sweet and fruity, a perfect combination that will make you think of warm, summer picnics in your head. It's one of my favorite dishes to make whenever I have company coming over.
So, if you're a fan of fruity desserts that are also sweet and tingle your tastebuds, this is the dessert recommended for you.
#7 Peanut Butter Milkshake
Net Carbs: 9g
Let's end this list of complete deliciousness with a dessert meant for extra indulgence when you've been really good with your carb intake all day. We've discussed delicious treats, but what about a tasty beverage as well?
Milkshakes are fantastic, and replicating them can be a little bit difficult. I've been using this recipe for quite some time, and each time, I feel like it only gets better.
These are the perfect treat for hot summer days when you just can't seem to cool off. Just whip up this yummy milkshake and relax!
Making a milkshake this good has to be complicated though, right? Wrong! Just toss all of the ingredients into a blender, whir it up, and bam: deliciousness.
Conclusion
Don't just take my word for how good these recipes are; try them yourself and be amazed at how delicious keto dessert can be. You might be surprised by the fact that you like them even better than those desserts loaded with carbs.
They're all delicious and surprisingly still healthy for you in a way that other desserts are not. I mean, you obviously can't go crazy and eat handfuls of chocolate peanut butter cups, but you can enjoy indulging just a little with those low carb counts.
If there's a specific dessert that you're wanting to have, just look into what possible keto-friendly recipes for it might be out there. There's more than likely one out there just waiting for you to make it and try it.
If you love making these delicious keto desserts, consider picking up a keto dessert cookbook. You would be surprised at the kinds of things you will find within those pages.
Remember, just because you're on keto doesn't mean that you have to give up your favorite foods and treats. Indulge and enjoy; you're doing great and looking good!
---